770 East Sunset Blvd., Ste. 220, Tiyan Barrigada, Guam 96913

(671) 642-1727
PACAIR Properties offers the best, most suitable office and warehouse space for your business needs.
Request an Appointment
Welcome to PACAIR Properties
With the economy rapidly changing, PACAIR Properties caters to businesses in search of the most modern and suitable location for their company. Centrally established near the Guam International Airport, the facility's prime location offers the convenience and easy access to the essentials to every business servicing public, private, and government industries.
Accommodating over 100,000 sq. ft., our facility offers secured mezzanine level executive offices with a panoramic ocean view overlooking Tumon and Hagatna Bay, ground floor bonded and non-bonded warehouse space built to handle high traffic activity. With the option to have a warehouse and office under one roof, your business will eliminate unnecessary travel, save time and money.
PACAIR Properties offers the best, most suitable office and warehouse space for your business needs. You will enjoy the great benefits and convenience PACAIR's Integrated Cargo Facility has to offer.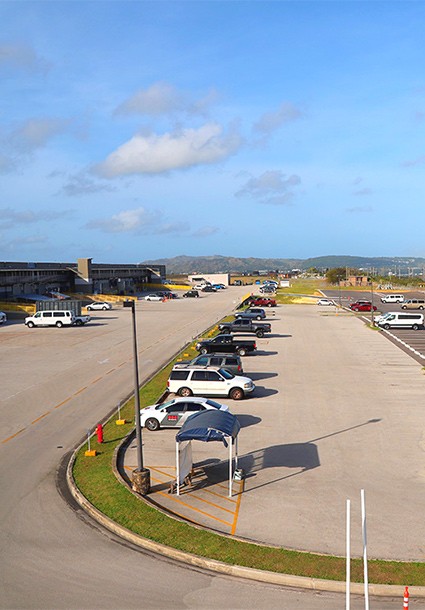 Features and Benefits
Centrally located on Guam, next to the A.B. Wonpat Guam International Airport

Over 160,000 total sq. ft.

135,000 sq. ft. of warehouse space

35,000 sq. ft. of Mezzanine office space

Panoramic view of Tumon and Hagatna Bay simultaneously

Concrete and high durable traffic warehouse space built on the ground floor, equipped with loading docks and loading ramps.

Designed and built to withstand super typhoon winds

Secured and controlled perimeter
Cargo Facility
Tailor made space to fit your company's specific needs awaits you with PACAIR Properties. Our building is complete with fiber optics to ensure access to the latest technology and more.
Explore our Cargo Facility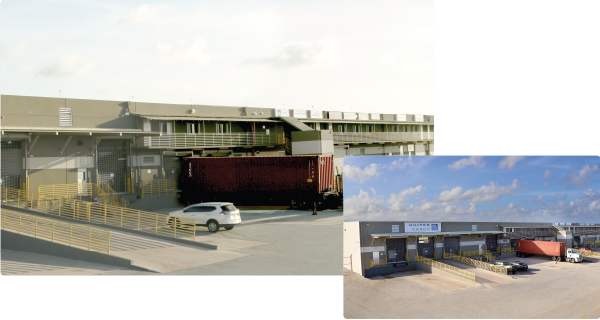 Executive Office Space
Find everything you need and want in an office space with PACAIR Properties. Office space ranging in size (from 500 sq. ft. up to 20,000 sq. ft.) is available and customized to fit your business needs and budget.
View more about our Executive Office Space